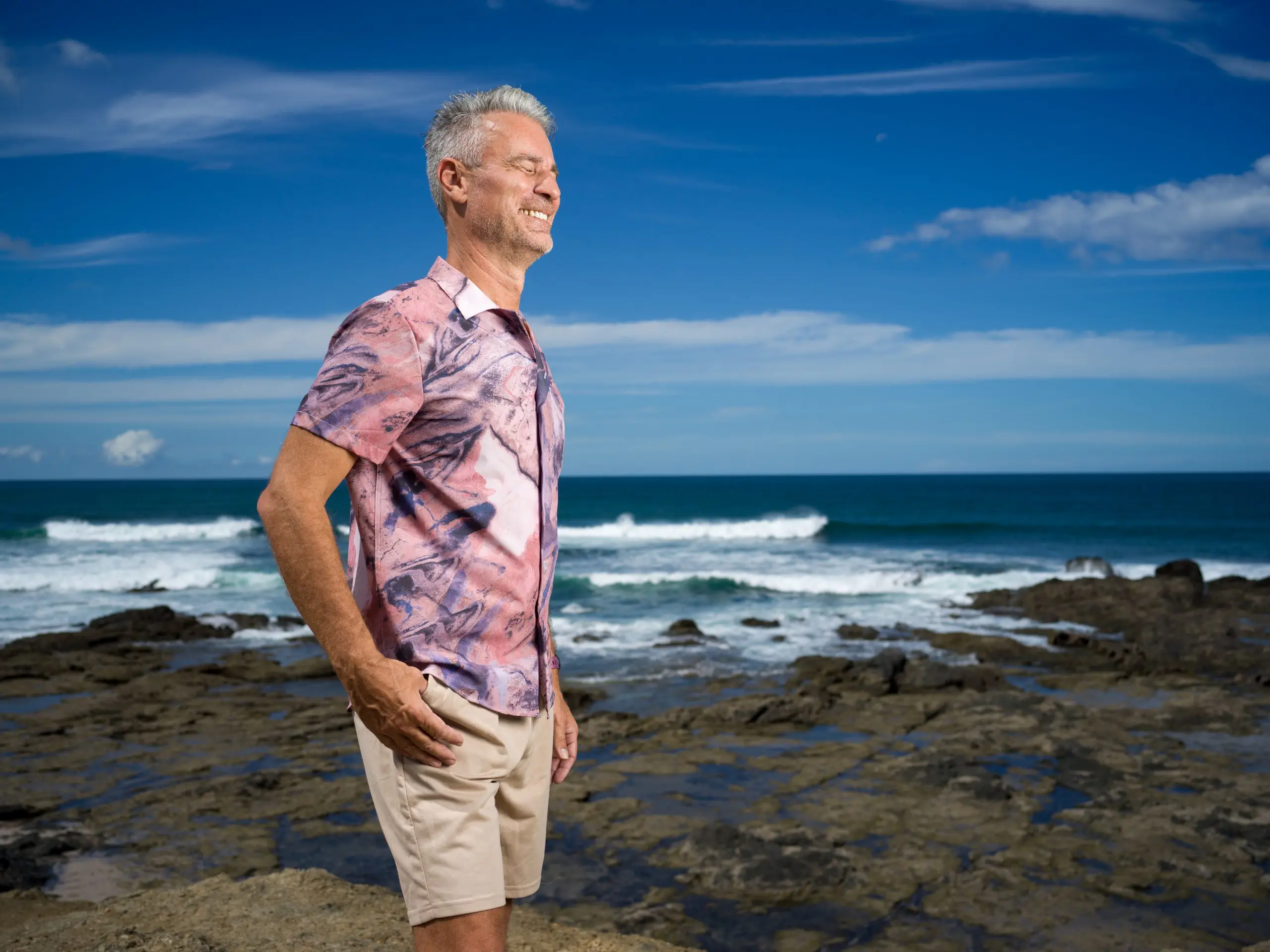 Wherever you go in Costa Rica, you meet interesting people with incredible stories. I caught up with Richard Lacey who has lived here for 25 years.
Richard Lacey, a chartered accountant with CPA credentials, is from Nottingham, England and his story includes escaping the business office setting and making his dream come true in Costa Rica.
Richard's early professional career was spent in England, wearing a shirt and tie while working in an office for blue chip multinationals such as KPMG, Time Warner and Sony Corporation. He quickly realized this life wasn't for him, and always had an eye on living in a hot country with beautiful beaches and even more beautiful girls. 
Lacey moved to Costa Rica in 1996 with a U.S. corporation. Located in San Carlos, in the center of the country, he was one of the first white men to live in that area. The reaction of the locals was incredible, he recalls.
"I would walk into a bar and everyone would stop and stare. They were incredibly friendly as they are now." 
He moved to San José in 2000. This coincided with the start of Costa Rica's electronic music scene, with bars such as Velvet, Café Urbano and Café Loft, and underground scenes like El Pueblo. 
What brought you to Tamarindo?
Tamarindo was an eight-hour trek on terrible roads from San José, via ferry or via Liberia. Back then, it was hard to imagine how it would become the great beach town it is today. Langosta was just greenery and empty beaches, with no houses. Tamarindo was a couple of dirt roads and Liberia airport was not operational. 
Around 2010, when Lacey decided on a change of scenery, he moved to Tamarindo to open Coldwell Banker and start the property development business. Over the years it has grown to one of the top-producing Coldwell Banker offices in the country, and one of the largest real estate offices in the area. 
In 2017, the successful property management business was acquired by Vacasa, the largest U.S. property management company, with 30,000 properties under management. This was Vacasa's first international acquisition. 
Instead of kicking back and relaxing, Richard founded Coldwell Banker in Ibiza, Spain, his spiritual homeland and a little closer to his parents in England. 
He now shares his time between Tamarindo and Ibiza, possibly the two most magical locations on the planet.
Regarding his love for Tamarindo too, Richard adds, "It is just at the right stage in its growth now, there is enough critical mass for key services to be in place but it still retains its charm and small town feel. 
What is the purpose of your videos?
Of what is probably the entrepreneur's most surprisingly successful recent venture, Richard describes how the YouTube channel, "Tamarindo Rich," came about.
"I started it basically because clients were always asking me the same questions. So to save time I started to shoot quick videos on each subject. I saved them on my computer and sent them to clients by email, but I quickly ran out of memory. So I put them on YouTube. The idea has always been to provide zero bullshit advice and observations on Costa Rica." 
 Although it seemed surprising initially to win 100 views, as reported in a phone call to his mother, Lacey's following has grown phenomenally.
"Now I have had over 200,000 views in a little over six months, which truly blows my mind for such a niche channel," he says. "The most rewarding aspect is when people stop me in the street and tell me they have made better decisions because of my videos."
Suggesting a reason why his advice is so well received, Richard believes that viewers prefer the angle he takes.
"I think they resonate because the [other] videos available are either really salesy — by real estate people trying to sell something — or [produced] by disenchanted people who are angry at life and Costa Rica. I am neither, just happy to be living the dream and sharing my experiences of 26 years in paradise."
Why the "no nonsense" approach?
What Lacey tries to do is call it as he sees it, and not tailor his observations based on financial interests.
"Indeed, I have had other realtors call and say, 'hey, why would you say that?' My answer is always the same — it is because it is the truth. I love my life in Costa Rica, the people I think are brilliant, so friendly and easy going."
Future plans?
Lacey's answer comes easily. "Things are pretty much perfect right now so I want to do more of the same. I am a fully qualified yacht captain, so one day I plan to sail around the world." 
Over 200,000 views of Richard's videos on youtube.
See this article in the magazine
One of Lacey's most frequent observations is, "I am lucky, but really there was no luck. It was all by hard work and a relentless focus on fun-fun-fun." 
Everything you need to know about living in Costa Rica.
Brought to you by Richard Lacey, founder of Coldwell Banker Tamarindo and a 25 year resident of Costa Rica.
Property sales- www.coldwellbankertamarindo.com
Vacation rentals- www.viptamarindo.com
Email richard@cbtamarindo.com