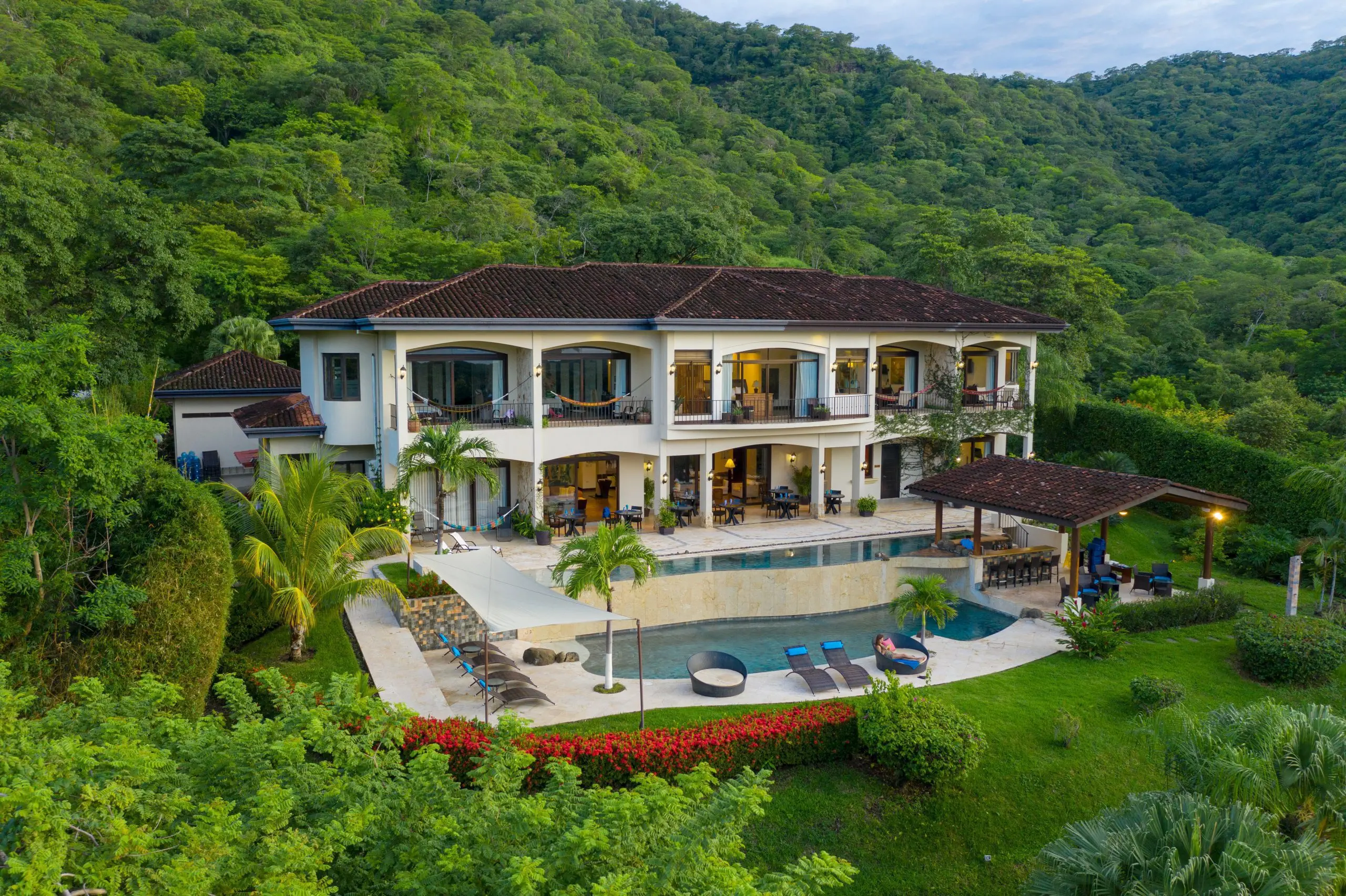 Villa Buena Onda Ocean View Luxury Property: price format $2,350,000, 11 bedrooms, 12 bathrooms, over 6.3 acres of land
Searching for property, homes, rentals in Guanacaste? Contact Linda and her team today! Your regional Coldwell Banker agents.
Purchasing a property in a foreign country – Costa Rica, can seem risky to many buyers/investors.  The Four Seasons Resort, Papagayo Gulf,  was recently purchased by a major investment company who viewed the country as a secure place to invest.
The buying process in Costa Rica involves an escrow company (holds and distributes 3rd party funds) and a buyer is represented by a notary/attorney.  All notaries are attorneys but not all attorneys are notaries.  It is necessary to retain the services of a notary because only a notary can register/transfer a property in the Costa Rica Public Registry.  The notaries we recommend all speak English and are very diligent.
If not interested in living in Costa Rica full time, purchase a property as your vacation/2nd home and we will provide you with referrals to rental/property management associates. Rentals do very well in our area.
You will gain confidence in investing in property in Costa Rica when associating  with our agents at the Coldwell Banker Coast to Coast Properties office in Playas Del Coco, Northwest Pacific, Province of Guanacaste.  Our office has been successfully operating for 21+ year.  Linda Gray, Owner/ Broker is also the VP of the Coldwell Banker Costa Rica master franchise and was the Founding Director of the Costa Rica Global Association of Realtors.  She was also a broker/assistant manager of a Coldwell Banker office in Laguna Beach California.  Her agents receive training from a Law Professor/Notary/Attorney Andres Montejo and from the CB Master Franchise office.
Linda's slogan says it all: "The world is our resource and Costa Rica is our home port".
Coldwell Banker has offices in 55 countries and syndicates marketing among all offices.
Linda Gray, Owner Broker  U.S. # 949-344-1986, Toll Free 877-589-0539
www.coldwellbankercr.com  linda@coldwellbankercr.com