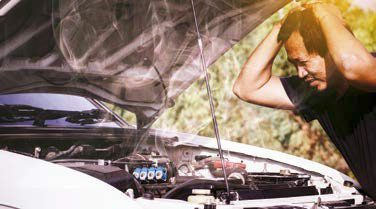 Insurance Nuggets – Marchamo – Ouch! What is this?
As many are aware, all vehicle owners in Costa Rica are legally required to purchase a minimum level of liability insurance, billed annually as part of their marchamo registration payment. Knowing what is and is not covered by this mandatory insurance, known as Seguro Obligatorio de Automóviles (SOA), will give you a better idea of what optional coverage may be advisable.
The purpose of SOA is to insure victims of vehicle accidents resulting in injury or death, regardless of whether they are pedestrians or vehicle occupants, and whether there is driver liability.
The amount covered is up to 6 million colones per person in medical and funeral services. In addition, the law establishes three specific cases in which that amount can be doubled to 12 million:
When the affected party is a minor.
When the person requiring medical attention is not insured in the Caja Costarricense de Seguro Social (CCSS).
When the injury puts the person's life at risk.
Some benefits of SOA coverage include:
Surgical, hospital, pharmaceutical and rehabilitation medical assistance.
Prostheses and medical devices that are required to correct functional deficiencies.
Benefits in cash, corresponding to compensation for disability, temporary or permanent, or death as detailed in the law.
Payments for transportation, lodging and meals, when the injured person due to the provision of medical or rehabilitation services must move to a place different from their habitual residence and the INS cannot provide the service.
Costs incurred for the funeral and the transfer of the body, according to the terms established by the law.
If this doesn't seem like much in return for your marchamo dollars, find out what additional vehicle insurance coverage and roadside assistance services are available. Your insurance broker can provide details and help you decide.